Changing the landscape : one campaign at a time.
RAVEN is a registered charity with a mission to raise funds for Indigenous People's access to justice. 
We invite support from foundations, organizations, businesses and individuals. RAVEN supporters can donate, organize events, and fundraise online to support our campaigns.
We also invite support from one-time and monthly donors for RAVEN's core work: your contributions allow us to provide Indigenous Peoples with reliable, long term support so they can defend their legal rights within a thriving natural habitat.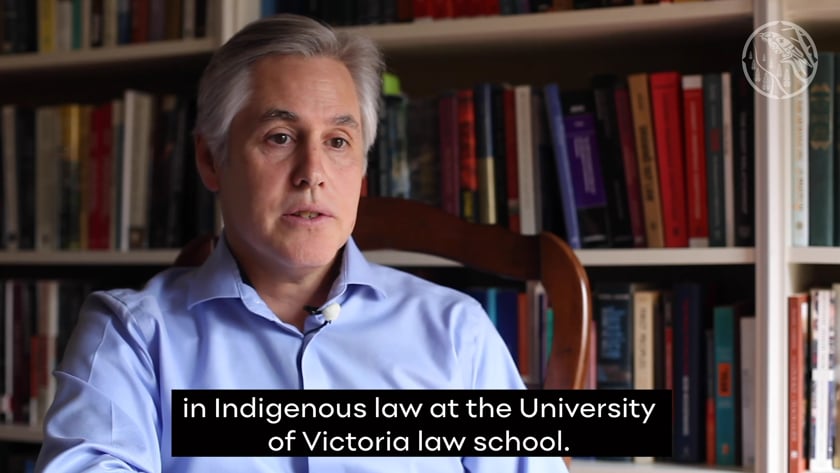 Click on our photos to meet our Board of Directors
Jeffrey Nicholls
Board President
Ron Lameman
Board Vice-President
Clara Bradley
Board Secretary
Rachelle Loos
Board Member
Click on our photos to meet our Board of Directors
Jeffrey Nicholls
Board President
Ron Lameman
Board Vice-President
Clara Bradley
Board Secretary
Rachelle Loos
Board Member
Susan Smitten
Executive Director
RAVEN Co-founder
In 2009, Susan created and has managed the only non-for-profit corporate charity in Canada with a mission to raise legal defence funds to assist First Nations who enforce their rights and title to protect their traditional territories and the environment.  She is committed to being a living example for her daughter, and is grateful for the opportunity to serve as an ambassador for the values that RAVEN represents.
A second-generation settler raised in the Dish With One Spoon territory, Susan started out in journalism, honing both story-telling and the desire to amplify voices and issues of marginalized groups.  Still working on her own decolonizing and unlearning, she is committed to the ongoing work of achieving real reconciliation.    
Susan is also an award-winning filmmaker and writer whose past projects communicate the connection between environmental issues and First Nations' stewardship of the land.  For RAVEN, Susan directed the acclaimed Blue Gold: The Tsilhqot'in Fight for Teztan Biny, giving voice to the Tsilhqot'in peoples unanimous rejection of Taseko Mines Limited's 'Prosperity' open pit gold-copper mining project.  She co-directed Wild Horses, Unconquered People, about the Xeni Gwet'in First Nation's monumental rights and title legal challenge to save their culture and land. 
Jessica Sinclair
Director of Development
Jessica is of Portuguese, British, and Irish European ancestry and is excited to join the RAVEN team. 
Jessica's passion lies in partnering with like-minded people to make a positive impact on the environment and beyond. Her core values of protecting the planet, healing the ocean, and community, led her in 2006, to start her journey in non-profit building, donor development, and fundraising for important global causes.
With 13 years of experience, Jessica has worked and campaigned at different organizations to help raise direct funding for a variety of different causes. Prior to RAVEN, Jessica led the Development Department at the Native Women's Association of Canada to help raise the voice of the Indigenous culture and to enhance, promote, and foster the social, economic, cultural, and political being of First Nations, Metis, and Inuit women. Using advocacy, policy, and legislative analysis, Jessica worked to preserve Indigenous culture and advance the wellbeing of Indigenous women. 
Through her experiences, the warm smiles of the people she has encountered, and the vast array of cultures, languages, and beliefs, Jessica believes we can find power in our differences in the effort to achieve access to  justice for Indigenous Peoples. 
Ana Simeon
Campaigns Director
Ana was delighted to join the RAVEN team in September 2016. Ana is passionate about protecting the land and achieving justice for the Indigenous Peoples who are the land's ancestral guardians. Before joining RAVEN, Ana campaigned with Sierra Club BC to stop the Site C dam project, one of Canada's most shameful violations of Aboriginal and Treaty rights.
Ana has a background in journalism and communications. During the 1991-1995 war in her birth country, Croatia, she worked as a journalist with a wire news service and was involved in civil rights advocacy. Experiencing the war and its aftermath motivated her to seek for processes that promote understanding and reconciliation.
Ana has worked for a number of years for the U.N. International Criminal Tribunal as legal translator and reviser, and most recently for Sierra Club of BC as Peace Valley campaigner. Ana is also a mediator in private practice and a member of Mediate BC Civil Roster. As a passionate birder Ana is thrilled to be one of the RAVENs!
Andrea Palframan
Director of Communication
Andrea Palframan (she/her; settler of Scottish and Irish ancestry living on unceded Hul'quimin'um speaking-people's lands) is RAVEN's Director of Communication. She is dedicated to make media that brings the strength of data together with the power of storytelling.
She holds a Masters in Intercultural & International Communication. Her research focus— how Indigenous communities are responding to, resisting, and adapting to climate change—forms the underpinning of her understanding of environmental justice and human rights issues. She spent 10 years working in sub Saharan Africa as Programs Manager for Glasswaters Foundation, working with grassroots community leaders to bridge the digital divide. 
Andrea is also a filmmaker: her documentary "Raven People Rising" screened at VIFF and won People's Choice award at the Vox Popular Film Festival; she is producer of "The Story of a Girl" with the Visual Epidemiology Project, and author of "Red Shoes on a Red Road: Stories from Brightest Africa." 
Karissa Chandrakate
Digital Content Coordinator
Karissa joined the RAVEN team in June 2019.  She is a first-generation immigrant and settler, born in the Caribbean island of Trinidad and Tobago.
She is of Indian and Portuguese ancestry and is committed to learning about her deep colonial history and the culture of her ancestors. She is a photographer, filmmaker, illustrator and graphic designer with a  background in communications. She believes that lived experience should be valued higher than colonial education. Community and connection are important values to her, and she is always on the frontlines documenting movements. Her passion is using digital media to amplify underrepresented voices on the frontlines and also using her voice through media to facilitate change.
Levin Chamberlain
Grant Writer
Levin (he/him) is a settler of Northern and Eastern European descent that is thrilled to be a part of the RAVEN team. After being raised in an old-growth cedar forest on the unceded territory of the Secwépemc nation, he studied Environmental Studies and Canadian History at the University of Victoria where he developed a passion for Indigenous rights.
Levin draws upon four years of nonprofit fundraising and grant writing experience to contribute to RAVEN. His work with Indigenous Quechua and Amazonian communities in Peru showed him how conservation and Indigenous relationships to their environments are deeply intertwined. This importance continues with Indigenous nations across so-called Canada, and Levin is grateful to be behind an organization that supports those nations in their fight for justice.
Now a guest on the Sinixt, Secwépemc, Sylix, and Ktunaxa territories, Levin spends most of his leisure time rock climbing, gardening, and being a dog dad with his partner.
Jamie Leigh Gonzales
Communication Strategist
Jamie-Leigh is a Portuguese/Sḵwx̱wú7mesh filmmaker, podcast creator, photographer, poet, and designer living on stolen land of Kwikwetlem, Musqueam, Sḵwx̱wú7mesh, Stó:lō and Tsleil-Waututh First Nations. She is a cofounder and technical lead at Grounded Futures: a media and mentorship collaborative, as well as Communications Lead at Solidarity Housing Society. 
At RAVEN, Jamie-Leigh is a Communications Strategist who is keen to use her technical skills to amplify Indigenous voices and movements. 
With a passion for technology and storytelling, Jamie-Leigh has become dedicated to her multimedia practices; through the creation of engaging content, she hopes to stimulate meaningful dialogue that challenges the status quo and encourages systemic change.
Caitlyn Kerr
Development & Engagement Coordinator
Caitlyn is of Heiltsuk, Scottish and Finnish ancestry and lives on the traditional, ancestral and unceded territory of the Kwikwetlem First Nation. Currently, a student at BCIT studying Sustainable Event Management, Caitlyn's goals are to support and plan events that provide opportunities to highlight and amplify Indigenous creators while also focusing on reducing the event's environmental impact and focusing on sustainable practices.
Caitlyn is excited to be on the RAVEN team to support businesses and organizers in finding ways to raise funds to support Indigenous communities in protecting their land, history, and culture. She is very creative with too many hobbies to enjoy during her free time and is always learning more about her Heiltsuk heritage, culture, and language.
russ elliott
Operations Manager
russ elliott (he/they) is a disabled/crip settler originally from the Treaty 7 lands of the Blackfoot Confederacy, just West and North of what is currently called Calgary, Alberta. He is of Eastern and Central European ancestry, and works hard at unlearning his internalized imperialism (including white supremacy, extractivism, patriarchy, ableism, etc.), knowing that it is an everyday, life-long journey. 
russ moved to the beautiful Lekwungen and W̱SÁNEĆ Territories to complete his MA degree in Sociology at the University of Victoria, where he focussed on decolonial poetics and political ontology in the context of climate change. He couldn't be more excited to help support RAVEN and the Indigenous communities in their defense of their traditional territories, histories, and cultures, and approaches this work with humility and care. 
He has experience in publishing, disability/accessibility justice, participatory budgeting, and navigating the complexities of academic, provincial, and municipal governance structures. In his free time, he enjoys hiking with his partner, watching cooking shows, and writing poetry. 
Christopher Roy
Digital Marketing
Christopher manages digital strategy, planning, RAVEN's website and the various digital services that support our campaigns, online fundraising and community engagement. He is a social venture entrepreneur who focuses his work on using digital strategy, marketing and advertising for businesses and non-profits to grow value and impact. Christopher is the Founder and Director of Marketing at Marketworks and is a board member of the Carving on the Edge Festival which hosts an annual gathering of West coast and Indigenous wood carvers in Tofino, BC each year.