Festival Afloat is a paddle-powered music festival bringing together allied businesses and impassioned community members to raise funds and awareness for Indigenous-led legal challenges.
Grab a paddle for Indigenous Justice.
Since the summer of 2020, RAVEN and RAVEN supporters have been hosting a series of floating benefit concerts to raise money for access to justice for Indigenous communities.
Our first year started with just one show, but it planted a seed that has continued to blossom! In 2020 we raised $6000.
That seed burst open in 2021 and we raised $85,000 for Heiltsuk Nation with concerts happening all over!
In 2022, we introduced the first touring festival aboard the Providence. Festival Afloat 2022: The Salish Sea Tour raised over $50,000 for Heiltsuk and Gitxaala Nations. B.C.'s oldest tall ship sailed around the Salish Sea and brought music and stories to seven different coastal communities.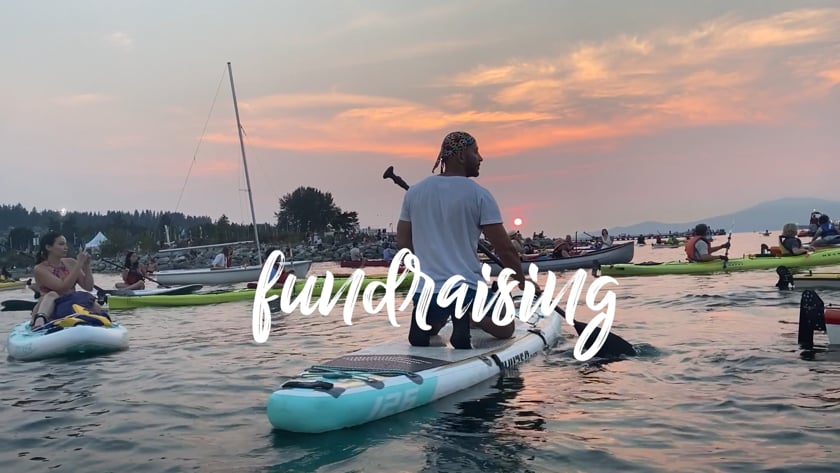 Past and Present Sponsors